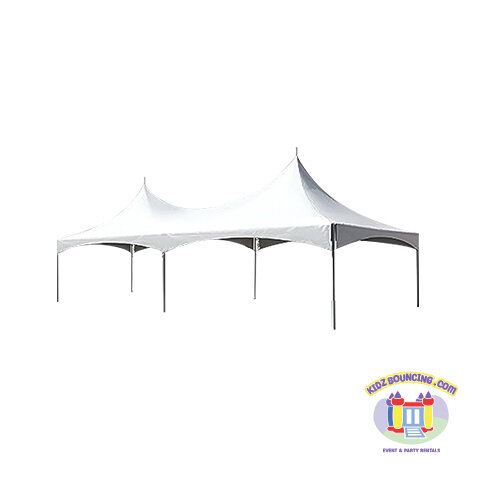 20ft x 40ft High Peak Frame Tent
Tent can accommodate up to 80 people.
– We recommend 8 people at a table for formal events.
– Can only be set up over a grassy area because it has to be staked.
– Tent has three center poles in middle of the tent.
– Requires an area of 30×50 feet for installation because of staking purposes
Tent Price+Delivery+Taxes= Total Cost.
– Price does not include delivery. Please check Delivery Map for delivery fee. An average delivery fee is $50.
– Setup and take down is included at no extra charge.
– Rentals are dropped off a day before rental date and picked up a day or two later.
Payment is due at time of delivery by cash or check. Credit card can be made @ 630 803 1837